Australia-Vietnam Cooperation on Human Rights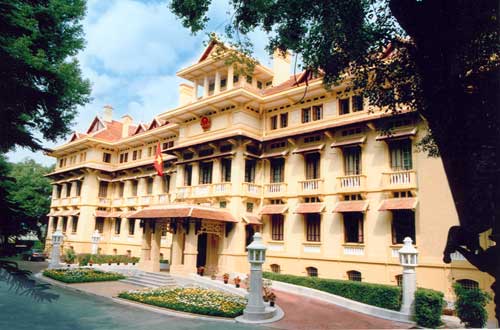 The Australian Ambassador, Mr Bill Tweddell, on 22 January 2007, welcomed the opening of the Seminar entitled "Vietnam and the International Human Rights Treaties".
Speaking at the opening of the Seminar, the Ambassador described the Seminar as significant for two reasons.
First, it is one of the first activities under the Vietnam-Australia Human Rights Technical Cooperation Program.
"This Human Rights Technical Cooperation Program", Mr Tweddell said, "has evolved from the formal dialogue between Australia and Vietnam on International Organisations and Legal Issues, including Human Rights, which began in 1993."
"We see the Human Rights Technical Cooperation Program as an excellent way of taking forward our dialogue in a practical way – of moving from the meeting room to the "engine room", of supporting the people who oversee and implement human rights obligations from day to day."
"In this context", Mr Tweddell said, he was "delighted to welcome participants from across the Government of Vietnam – from the Office of Government and the Ministries of Justice, Public Security, Defence and Foreign Affairs – from the Communist Party of Vietnam, the Judiciary, the Procuracy, the Ho Chi Minh National Political Academy, and from the Provinces."
Second, the Ambassador said, the subject matter is itself very important.
"At the request of the Ministry of Foreign Affairs, this seminar will focus on three areas: (i) an overview of international human rights treaties which Vietnam has acceded to and Vietnam's obligations under those treaties; (ii) an overview of Government of Vietnam policy on human rights; and (iii) an overview of international models for implementing international human rights treaty obligations."
"By exchanging ideas and experiences, and learning from each other, we hope to demystify the subject of human rights, to improve awareness of international obligations, and to support Vietnam in strengthening its national human rights protection systems."

"For this reason, I am pleased to note that the resource materials used today will be further refined and used by Vietnamese experts to deliver training in Da Nang and Ho Chi Minh City."
The Ambassador expressed his appreciation to representatives from Australia's Human Rights and Equal Opportunity Commission (HREOC), the implementing agency for the Human Rights Technical Cooperation Program and the Ministry of Foreign Affairs' partner in the seminar series.

The Ambassador concluded by telling participants he hoped that they would find the Seminar and its contents to be of great assistance to them in carrying out their daily duties and human rights responsibilities in Vietnam.
Media Release, Australian Embassy – Hanoi, 29th January 2007
http://www.vietnam.embassy.gov.au/hnoi/AusVnHRights.html

Photo: Vietnam MOFA (Hanoi) - www.mofahcm.gov.vn/mofa/bng_vietnam/

Các tin khác: